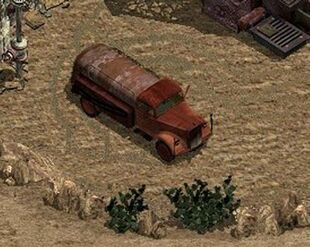 Opel Blitz is a truck that appears in Commandos: Behind Enemy Lines. It appears in several missions which can be driven by the Driver when he's present, but some of them are enemy controlled vehicle. It is full of flammable liquid which is one of the vehicles that can be easily to destroy especially if the player shoot to this truck, it will blow up immediately.
This vehicle is based on a real-life Opel Blitz.
The Opel Blitz appears in the version 1.43 update of Commandos 2: Destination Paris but in different color instead of red.
Ad blocker interference detected!
Wikia is a free-to-use site that makes money from advertising. We have a modified experience for viewers using ad blockers

Wikia is not accessible if you've made further modifications. Remove the custom ad blocker rule(s) and the page will load as expected.