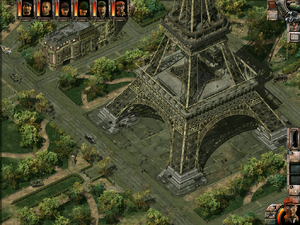 The very last mission on Commandos 2 Men of courage
it is set in Paris, France. The main objective is to prevent bomb detonation.
You control all the commandos you have played with in the other levels.
This is the only level in Commandos 2 that you can drive a Panzer III tank.
Ad blocker interference detected!
Wikia is a free-to-use site that makes money from advertising. We have a modified experience for viewers using ad blockers

Wikia is not accessible if you've made further modifications. Remove the custom ad blocker rule(s) and the page will load as expected.